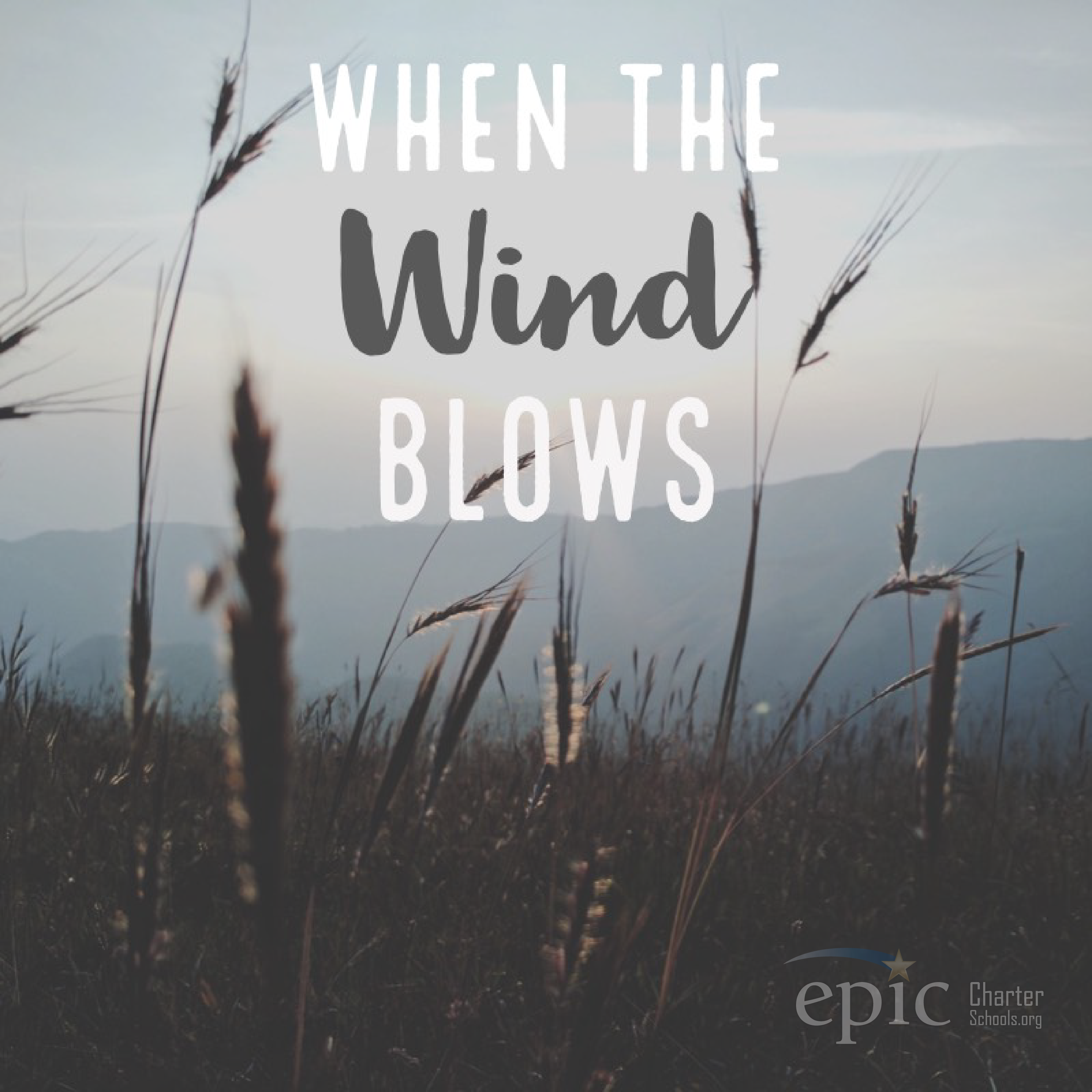 Bullying Awareness Month
Welcome back to When the Wind Blows...an Epic podcast for parents, teachers, leaders and anyone vested in the world of education. …I asked a few of the most vocal parents on Facebook to help me come up with this outline.
Who: What: 
How did you get involved in education? What made you bring that to Epic?
Sean: This is Anti-bullying awareness month. What percentage of the kiddos that come to our school have through SM or through surveys have identified as being bullied in their previous school?
https://www.psychologytoday.com/us/blog/ordinary-courage/201011/the-cruelty-crisis-bullying-isnt-school-problem-its-national-pastime?fbclid=IwAR11vSl900aF_2I_mQf19qKOy92rc9cuE5Ci4SftGrmrKBTUIBu9SlNCpR0
Clayton: You were the first student story we made. You have kind of been immortalized as this 14 year old kid. What have you been up to since that video?
Clayton: What message do you have for those that say "bullying has been around for forever...I was bullied and I just sucked it up"
Clayton: Do you have any clue or do you ever look up those bullies on FB to compare your stories? 
Sean: You have seen soooooo many of these stories come through in the last 10 years; what are some stories that stick out in your head?
That's all we have for today. If you like what you heard, go ahead and hit the like button and subscribe to the podcast so you are notified each time a new episode drops. If you are a returning listener you should rate the podcast and leave us a comment. 
Tune in next week where we are rethinking how leadership and education can better prepare the next generation for a rapidly evolving world.